WHAT PROGRAMS SHOULD YOU TAKE?
Flow chart below will help you on which certifications you need to complete based on your level of committment and what you want to achieve.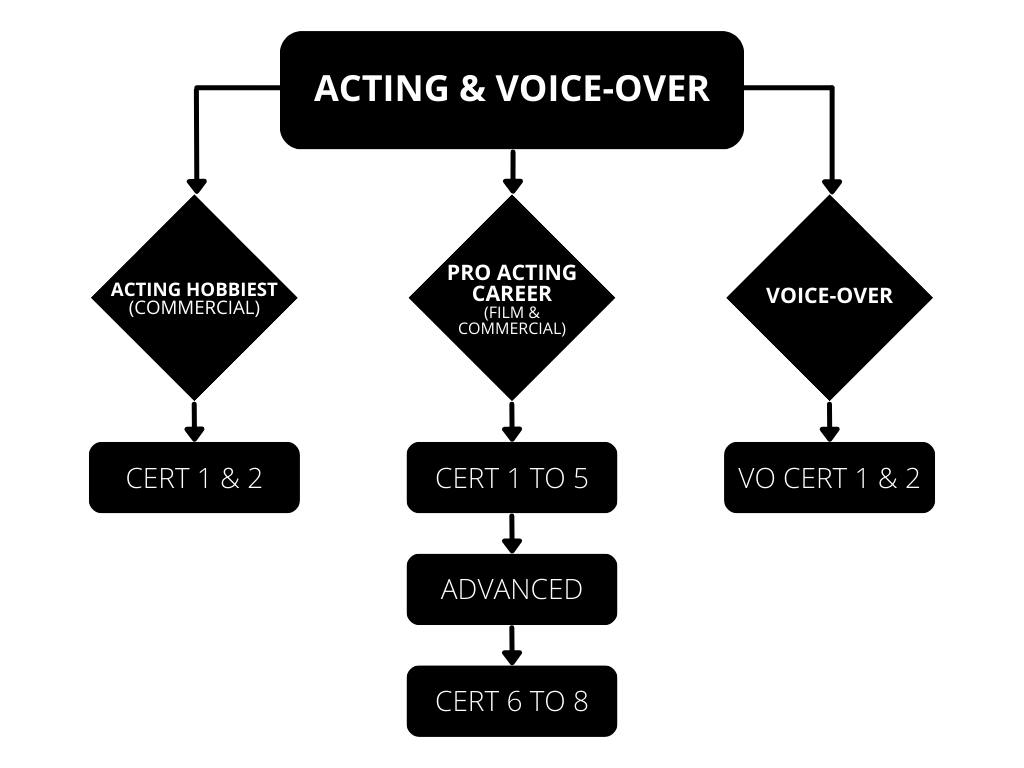 Certification 1 & 2 are highly suggested for the "Hobbyist" since it's requires minimum acting certifications (training is completed in just 4 months and can offer a huge financial payback. You will learn how to properly and professionally set-up a self-tape to deliver the best quality submission video to book a wide range of projects. Without learning the proper protocols of how to effectively self-tape, you will not get to the next stages of callbacks or be cast. This is your 'interview' for a job, and must be done with the highest of professionalism. Your self-tape should exude trust to the casting director and client.
Certifications 1-6 are highly suggested for those interested in a career in Film & Television. If you are going to carry a 140 page script and be on set for 3 weeks to 5 months, you have much more responsibility. Training for commercials and film indeed involves different approaches and time commitments due to the distinct requirements of these two mediums.
Training programs are offered in age appropriate classes: Adults, Youth, Kids