BEST VOCAL COACHING
TAKE CLASSES ANYWHERE ON ZOOM
US VOCAL ACADEMY
Our Singing Program: Elevating Voices that Internationally Influence
 US Vocal Academy, offering a unique blend of artistic refinement, industry connections, and personalized guidance.
US Talent Academy is more than just a singing program for ages 7-77. Our studio connections can help you with top recording studios, record labels, brand development, set lists, connecting to managers and agencies for representation, and so much more! What makes us different? Our 30 years of the best relationships in the industry and who we can associate you with! Call for a free evaluation by calling 801-688-3773 or email us at info@ustalentacademy.com
Global Industry Reach: At US Talent Academy, our network transcends borders. With direct ties to international music industry professionals, record labels, and influencers, we open doors to global opportunities that amplify your reach and impact.
Backed by Top Agencies: Affiliation with prestigious talent agencies gives our students a distinct edge. You'll benefit from insights and mentorship provided by professionals deeply immersed in the dynamic entertainment landscape.
Celebrity Coaches: Learn from those who walk the talk. Our celebrity coaches, represented by top agencies, bring authentic industry experience to the table. Their proven techniques and tools are tailored for your success.
Tailored Curriculum: Your journey is uniquely yours. Our curriculum adapts to your strengths and aspirations. Whether you aspire to pop stardom or indie acclaim, we craft a roadmap that aligns with your goals.
Performance Excellence: Rising to stardom demands more than a great voice; it requires stage presence that captivates. Our program hones not only your vocal prowess but also your command over the stage.
Real-World Exposure: Bridging training and reality, we create opportunities for you to shine in front of industry luminaries. From label showcases to casting calls, we ensure your talent doesn't go unnoticed.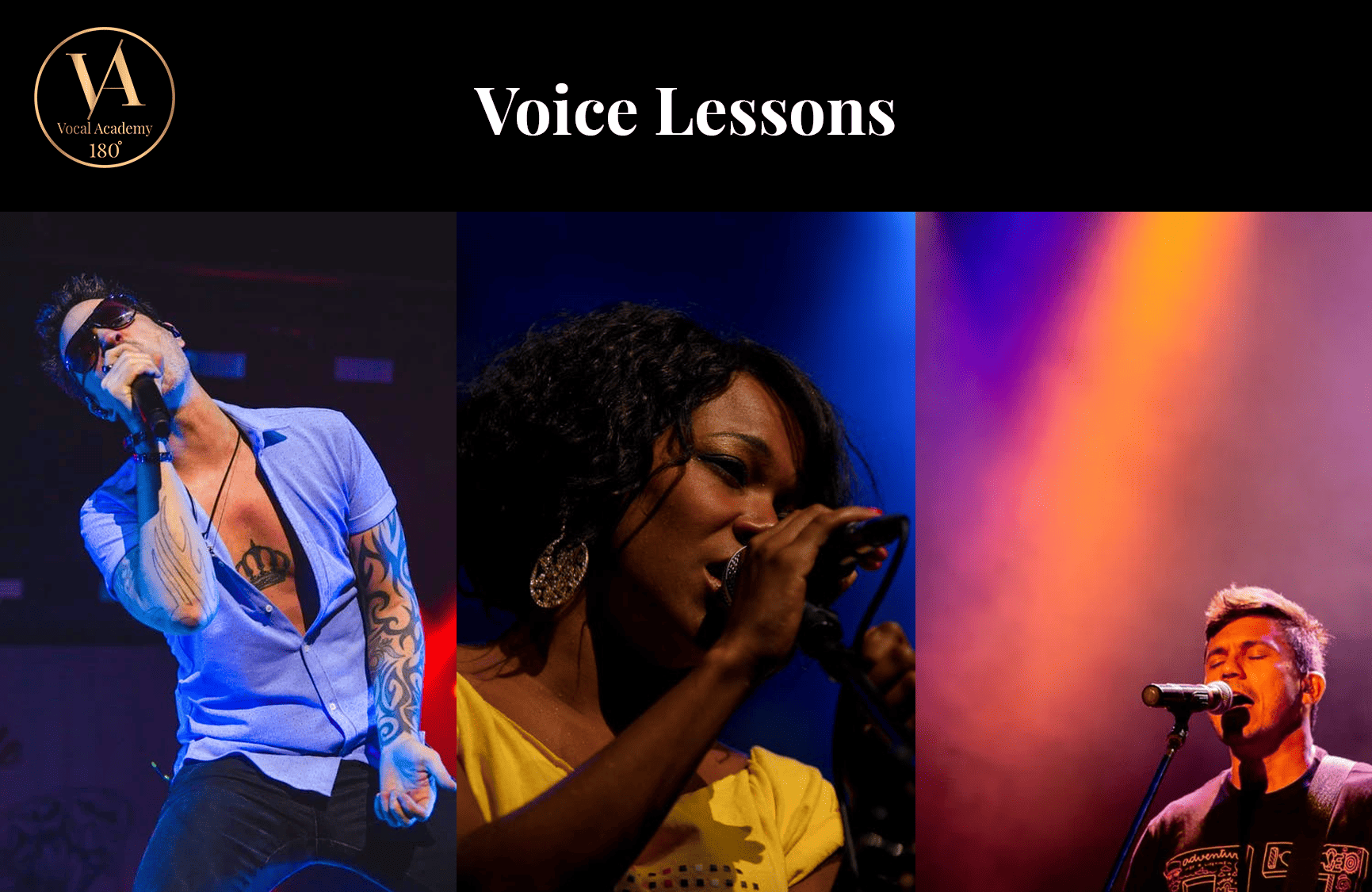 "I love the vocal academy! In just the first session, I sounded completely different from the beginning to the end. Natalie Foster is an absolute genius when it comes to vocal coaching and finding your true voice!"
"The vocal academy provides many opportunities to sing and perform. My daughter get to sign with a live jazz band, record in a professional studio, perform at festivals – you name it! These opportunities allow her to become a well rounded performer. Her voice has quickly become stronger and better. Highly recommended"
"Natalie is an amazing teacher. She is able to make it fun while actually coaching me. I've been in lessons since I was twelve years old. I am now sixteen. She has kept me motivated and working hard. I really appreciate Natalie and her voice lessons"
"Natalie is such a great vocal coach. I came to her having only choir experience from high school. After only a few lessons I could already hear and feel the difference in my voice. I'm reaching levels I never thought I could. My voice is growing with each lesson. She is so helpful and kind."